Lose Weight. Feel Great. Have FUN! That's What Our Kickboxing Classes Are All About!
Looking for a fitness center near you? Are you bored with the gym and the monotony of the treadmill? Our well-trained Fitness Staff is here to motivate and coach you through every workout.
Karate John's Fitness Kickboxing classes provide a great workout while developing basic self-defense skills.
PLUS, with our exclusive partnership with Impact Wrap, you can track your performance and power in our Fitness Kickboxing Classes! Impact Wrap is the world's only tracking platform/free app combo, and it allows you to measure your results and get better with each class!

Experience the Health Benefits of Fitness Kickboxing
We've got a heart-pumping cardio (aerobic) workout for you that will quickly give you the results you're looking for.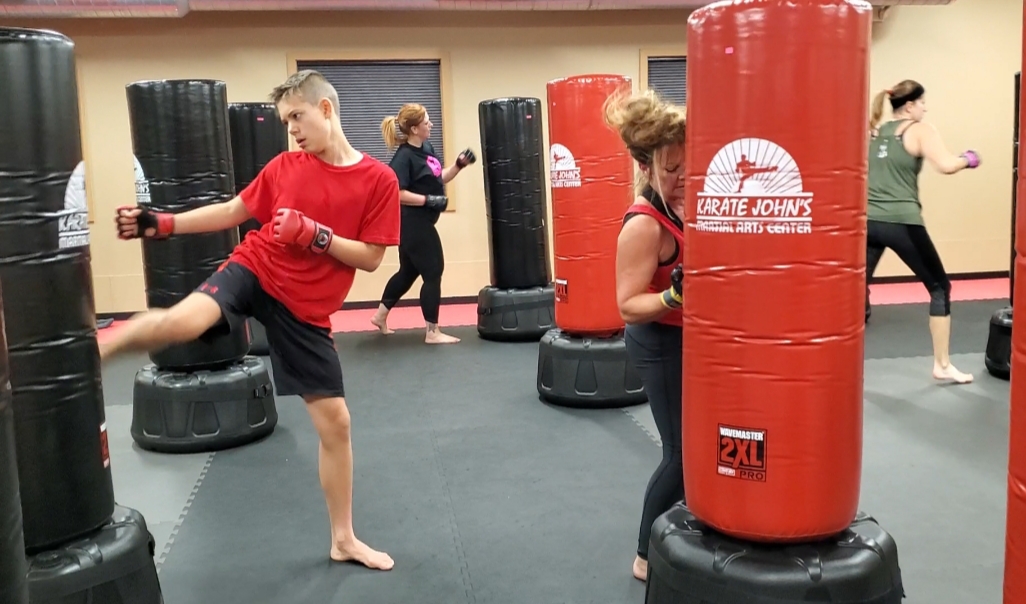 Kickboxing will help you reduce stress levels while boosting energy levels.
The constant movements will improve your flexibility, coordination, and reflexes.
On average, students burn 600-900 calories per 50-minute class.
Our intense cardio routines engage your core and all muscle groups to help you build lean tone muscle.

New members are starting all the time. Beginners are always welcome in every class. Modifications are given for various fitness levels.
You're not punching the air in our classes! Our heavy bags provide a real-life video game experience. Sensors in the striking area measure your intensity and strike count. Beat your personal best or the score of others in the class. Have fun as you push yourself like never before!
Classes are offered Monday through Saturday.
Yoga pants/capris or shorts, bare feet (or clean indoor sneakers) and a water bottle are recommended for class.
Gloves are required and are included with our trial package. Just fill out the form in the upper right corner to get started!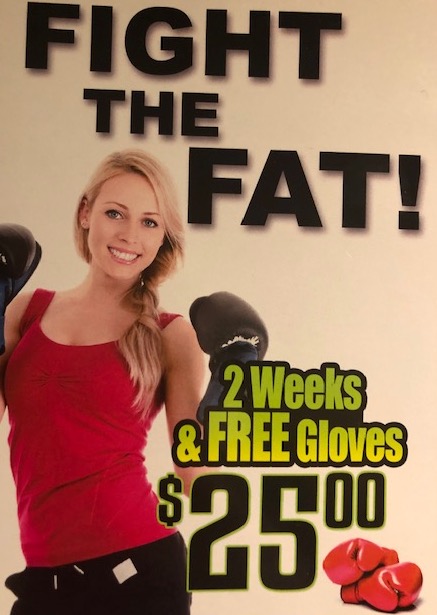 Our Fitness Kickboxing Classes Are Located In